Base MSRP From
$78,300
With a combination of a conventional engine with and electronic motor and battery, the Land Rover plug in vehicle provides the best of both worlds in the age of modern automotive technology. A Plug-In Hybrid Electric Vehicle (PHEV) P400e provides optimum performance and efficiency with the 398 HP output from the Parallel Hybrid mode, or the silent, long range capabilities of the full electric drive in the EV (Electronic Vehicle) mode.
Models include 2019 Range Rover PHEV and 2019 Range Rover Sport PHEV
.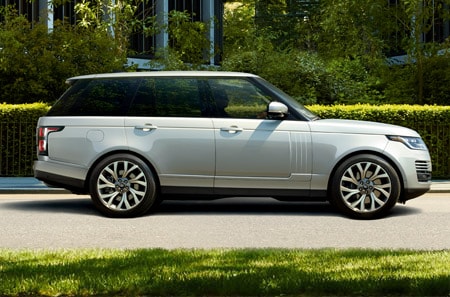 Land Rover Range Rover PHEV
  Distinctive, refined and luxurious; this is a vehicle that delivers all the classic Range Rover
  qualities, while redefining the Ultimate Range Rover with the efficiencies and performance
  credentials of PHEV.
  Acceleration: 0-60mph in just 6.4 seconds
  Horsepower: 398hp Electric Vehicle Mode Range: 31 Miles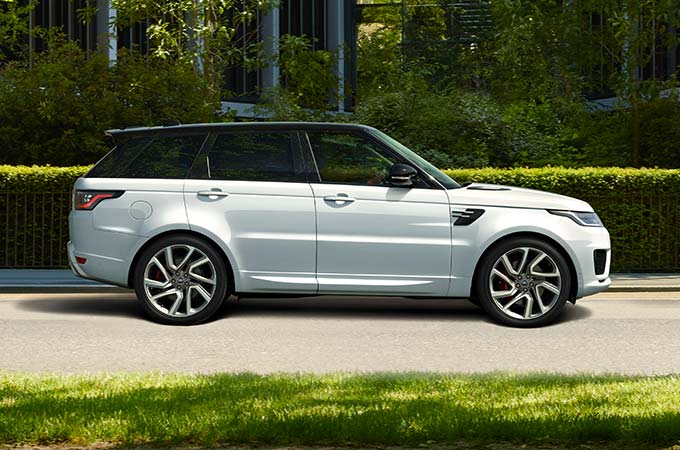 Land Rover Range Rover Sport PHEV
  Performance, capability and efficiencies are taken to new heights with Range Rover Sport PHEV. Dynamic
  design and an agile, confident drive are complemented by a boost in performance and lower emissions
  from our most innovative engine to date.
  Acceleration: 0-60mph in just 6.3 seconds
  Horsepower: 398hp Electric Vehicle Mode Range: 31 Miles
PHEV charging

With the home charging cable, you will be able to charge your PHEV overnight, or fully charging in as little as 14 hours, using your existing power socket. 
There are, however, options to upgrade to a more flexible and faster EV charging station including an A/C wallbox, which can reduce charging times to as little as 2.75 hours. On a full charge a PHEV will be able to travel up to 31 miles emissions free.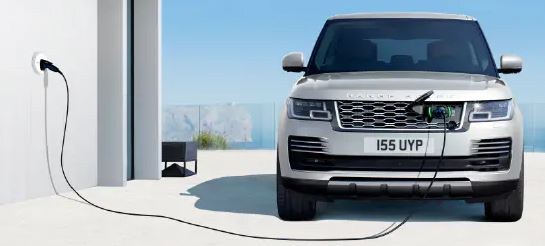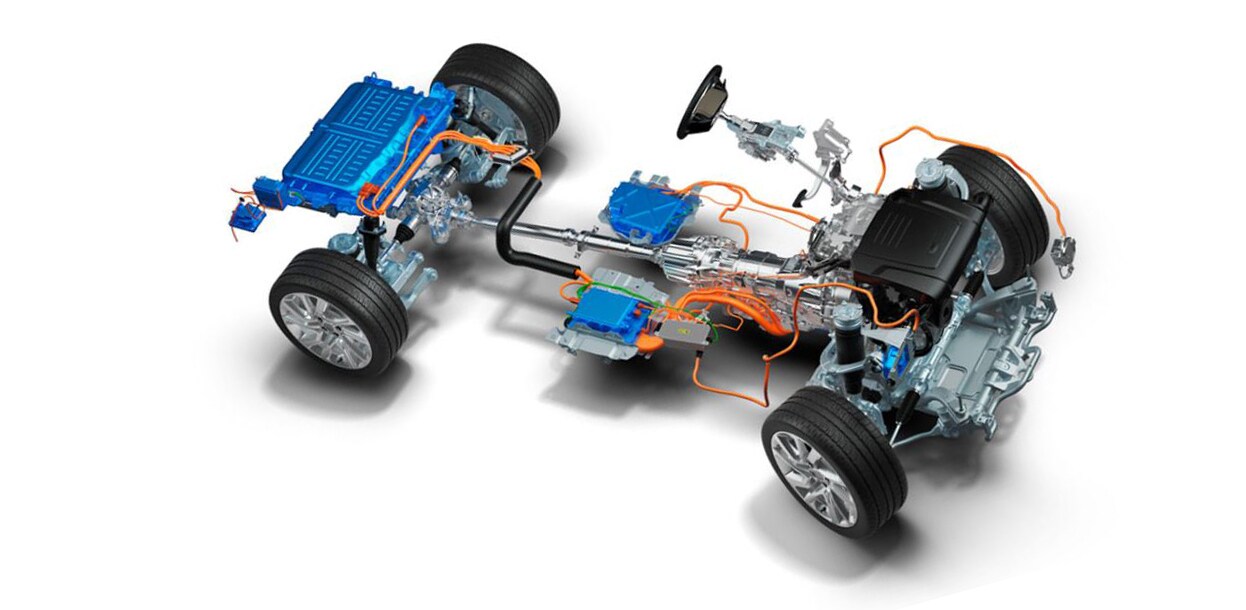 Regenrative Braking

Regenerative braking uses the electric motor to collect the kinetic energy emmitted while braking, using that electrical energhy to recharge the high voltage battery. 
This does not replace chargiung your battery, but it will supplement your exsisting charge to ensure you are getting the most efficiencey possible out of your motor. 

FAQ
What are the main benefits of a PHEV?
PHEVs offer the benefits of an electric vehicle, including the low cost of daily use, and zero emissions for shorter drives, while still offering the performance and flexibility of a normal combustion engine. 
What factors effect the range of a PHEV? 
Driving in extreme temperatures or operating the heating and cooling systems will deplete the battery quicker than normal. Also, driving at faster or varying speeds will reduce the battery more quickly. 
How long does the battery typically last? 
EV batteries normally have a warranty of eight years, which is significantly longer than standard vehicle warranties. The warranty is contingent upon proper use and maintenance of the vehicle and regular charging of the battery.
Can I use the PHEV off-road? 
The off-road capabilities of our P400e are uncompromised and in some circumstances enhanced relative to the conventional engine vehicles. The P400e matches the wading depth of the Range Rover (35.4 inches) and Range Rover Sport (33.4 inches) and the additional torque provided by the electric motor at low speed is an advantage in a variety of off-road situations. Additionally the Electric Vehicle mode is available in some of the Terrain Response® modes. EV mode is available in low range for off-road usage, but range will be limited. 
Are electric vehicles safe? 
All Jaguar Land Rover vehicles, including BEVs and PHEVs, are designed and engineered to meet the most stringent global safety standards.
Make an Inquiry
* Indicates a required field