Since 1948, Land Rover has been a top name in the four-wheel drive market. From rugged wagons to luxury sedans, the name Land Rover evokes a sense of adventure and style. The 2018 Land Rover Range Rover Sport is a great choice for those looking for a four-wheel drive SUV that can safely bring them to the ski slopes and turn around and take them into the city for a night on the town. 
BMW has been bringing SUVs to the market since 1999, and they continue to grace the roadways with crossovers and modern SUVs. The new 2018 BMW X6 Sports Activity Coupe is a great choice for young professionals looking for an adventure SUV with modern style. 
Luxury & Convenience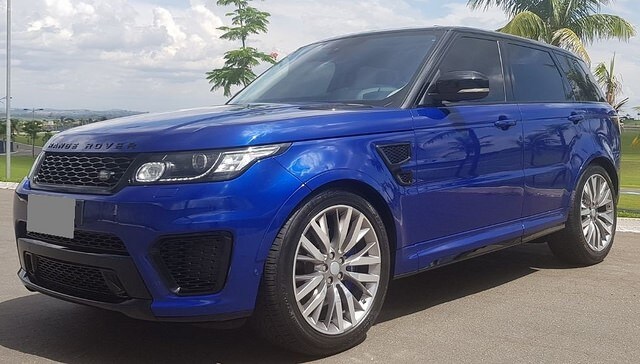 Range Rover Sport SUVs come in a variety of styles with many add-ons and packages that can be customized. Range Rovers have full leather interior, climate controlled seats, and four-zone climate control throughout. There are seven USB charging ports. The four doors allow easy access for five passengers. The gesture-controlled tailgate is perfect for loading up the cargo area when your hands are full. Cargo space ranges from 24.8 cubic feet to 56.8 cubic feet.
The BMW X6 also has four doors and can seat five passengers. However, the coupe design does not allow a lot of head and leg space and is better suited for two to three people. Instead of a full opening tailgate, the BMW has more of a hatchback style configuration. This design is best suited for a small amount of luggage. Cargo space ranges from 26.6 cubic feet to 59.7 cubic feet. 
Performance
Range Rover Sport engines range from 3.0-Liter 340 HP with a supercharged V6, up to a 5.0-Liter 575 HP supercharged V8 engine. All Sport models come with 8-speed automatic transmission and are four-wheel-drive with a 2-speed electronically-controlled transfer case. 
The BMW X6 comes with a 3.O-Liter 24 valve Inline 6 supercharged engine with 300 HP at full 5800 rpm. The Audi comes with 8-speed automatic transmission and all-wheel drive. 
Safety Features
Range Rover Sport has a new Head-Up Display which provides important driving data. Speed, gear position, and navigation directions are displayed in high-resolution graphics on the windshield. Warning systems are installed throughout the vehicle to alert the driver to various hazardous driving situations. Included are Hill Descent Control and Dynamic Stability Control. A great way to experience these features is with a test drive at your local Gwinnett, Georgia auto dealer. 
BMW X6 also has Hill Descent Control, Dynamic Stability Control with rear view cameras, front and rear parking sensor, and BMW's iDrive infotainment interface with navigation. 
Pricing
Land Rover Range Rover Sport SUVs come in a variety of models and styles with many options and packages. Prices range from $67,745 to over $114,000. BMW X6 prices range from $62,950 to $105,00 depending on options and packages. 
Both Land Rover Range Rover Sport and BMW X6 are exceptional choices for a sporty SUV. Range Rover is a great choice for a solid four-wheel drive vehicle that can tackle any terrain, while the BMW is a good choice for a smaller urban SUV. Visit your local auto dealer in the Gwinnett, Georgia area for pricing and to experience a test drive.
Make an Inquiry
Get Directions